Social Club hits the surf at Melbourne Airport
Melbourne Airport isn't the first place you think of to catch waves in Victoria, but as the Social Club at PPM found out – it certainly is a great place to wipe out.
Located just next to Melbourne Airport Terminal 4, Urbnsurf is an outdoor, heated surf park providing safe and controlled surfing fun year-round.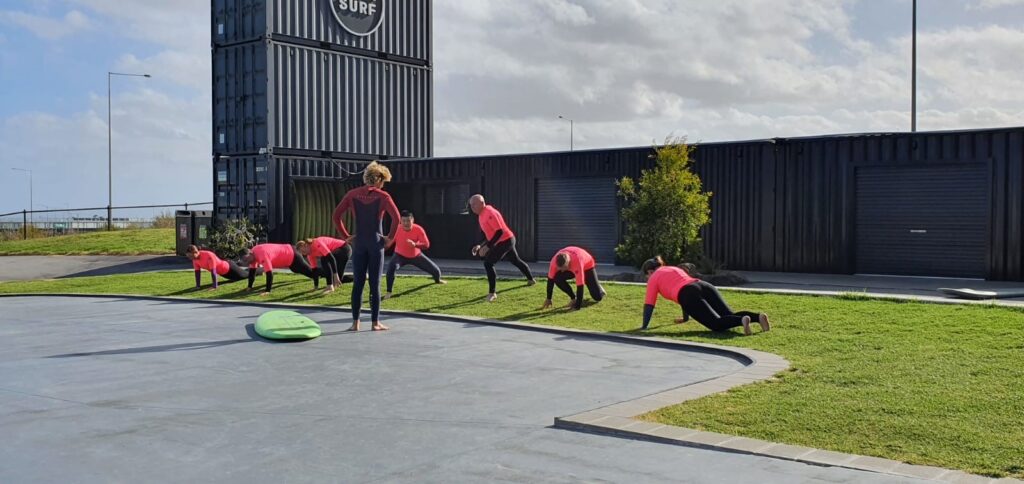 After a quick lesson, we were ready to hit the waves. Associate Director Rob Martin quickly showed us he was a bit of a pro, and Project Manager Johnson Fang proved that he had some pretty good natural talent, standing up on his second wave.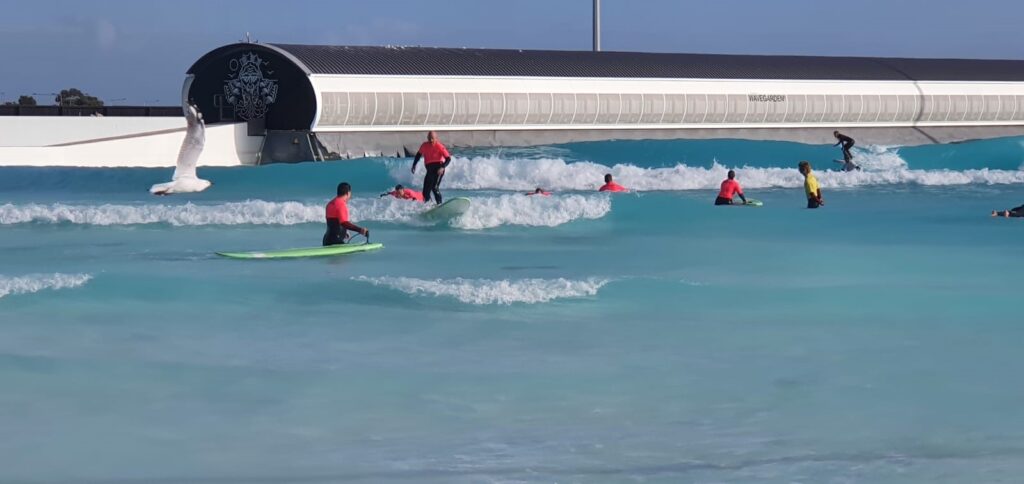 After a couple of hours in the water we popped over to the on site restaurant Three Blue Ducks for some drinks and food, all whilst watching the sunset.
Thank you to the team at Urbnsurf for a great evening out!